Posts Tagged 'Jake Bible'
In July I created a poll titled, "What Does Leveling Up in Your Writing Life Look Like?" I was prepping for my upcoming workshop and wanted to get a glimpse into what writers are struggling with in their creative lives.
There were 34 responses (thanks to all who participated!). Here are the top three:
#1: Making More Dedicated Time to Write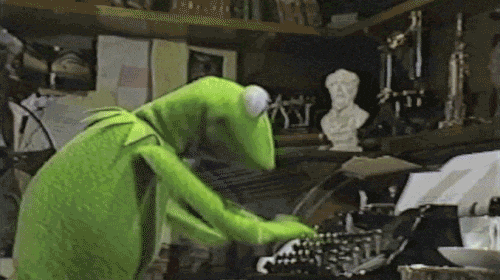 "Writers do not have a time problem. We have a priority problem. When you sit down in front of the television, you're subconsciously saying, "I choose to do this instead of write." Mur Lafferty
Claiming more time for our writing lives is an ongoing issue. Over the course of our writing lives, we will try many new routines and patterns to support our work.
In Saturday's workshop, I'll be drawing on some proven techniques from Rachel Aaron and Jake Bible for getting the most out of your writing time when you sit down to write (which will also help to boost your writing output) as well as creating more time to write.
Below are some tried and true ways to find more writing time.
-Schedule it in. Yes, time for your writing needs to be in your calendar.
Getting your writing projects to migrate from the bottom to the top of your to-do list is no easy feat. Ariel Gore makes this point in her witty book, How to Become a Famous Writer Before You're Dead. She says that most of us believe that making time for creative work is selfish, so we put it at the end of our to-do lists:
"And then we kick ourselves because the novel isn't written. We look down at our laps and blush when our writing teacher asks us if we got a chance to write this week. Of course we didn't get a chance to write—it was the last thing on our list. We had a glass of wine with dinner. We got sleepy. I'm going to tell you something, and it's something I want you to remember: No one ever does the last thing on their to-do list."
I write every day. For me, writing every day keeps my momentum going. I typically do an hour of academic writing in the morning and an hour of creative work in the evening throughout the week. My academic writing is scheduled in my calendar. My creative work is scheduled in my calendar. It's what keeps me sane.
If creating everyday doesn't work for you, find consistent periods of time that do and then schedule them into your calendar. For many people consistency is more important than trying to write daily.
-Develop a better reward system. Over the long journey of creating, producing good work becomes its own reward. However, for those of us just starting to pursue a creative path, may need motivation and encouragement to keep saying yes to our projects. Reward systems can be big or small and can be connected to time and/or output. I keep an active rewards list for meeting writing goals (mostly for academic writing). About every few weeks, I'm checking that list to see what I have earned. The rewards list can keep me going through the really tough periods where writing doesn't feel like it's going well.
-Work in smaller blocks of time. Writers often pine for days of uninterrupted time, but as a coach, I'm often in the position of pointing out to clients that what time they have is not always used well. Creativity expert Susan Ariel Rainbow Kennedy (aka SARK) uses the concept of micromovements to break tasks into manageable segments of 5 seconds to 5 minutes. Very effective! She believes that creative people often assign themselves too big of a task. And, then when they don't meet that often impossible task, their inner critics come leaping out to point out their lack of completion.
#2 Finishing More of My Writing Projects
In my writer's group last week, we read and discussed Robert Heinlein's famous writing rules. The second is "Finish what you start."
I think it is easy to beat ourselves up about not finishing things. Instead, it is helpful to get curious about why you're not finishing writing projects. There are questions we can ask when we have a big pile of unfinished manuscripts.
-Has the manuscript lost momentum? Am I bored?
-Can I simplify the structure of the story (or creative nonfiction piece)?
-Do I need an accountability buddy?
-Do I need to work more on my craft around middles and endings? (Nancy Kress's wonderful Beginnings, Middles and Endings really helped me work on my endings.)
-Am I overly worried about rejection (which is interfering with finishing this piece)?
-What would I like to have completed between now and the end of the quarter?
I love using anthology calls and special themed issues as a way to get lingering manuscripts out of the door.
In the workshop I'll be drawing on the insights of Chuck Wendig and Austin Kleon about how to finish what you start. And, of course we'll be talking about NaNoWriMo and why it is such as a great catalyst for both starting and finishing a project.
#3-Developing (or improving) My Author Platform (e.g. using social media, blogging, etc.)
I've been thinking about this issue a lot. So much so, I have proposed a course in the spring through CCCC, tentatively titled: Savvy Social Media Strategies for Writers.
Creating an online presence and managing social media helps writers build relationships with other authors, fans and industry professionals. It also can generate leads, provide exposure and advance your professional goals and aspirations.
In the workshop we'll take a deep dive into best practices for building and sustaining an author platform/online presence.
In the meantime, you might like this post about I wrote about growing your author's platform over the course of your writing career.
Stay tuned for a spring 2019 date and more info!
LAST CALL:
Mary Robinette Kowal recently said that National Novel Writing Month (NaNoWriMo) allows writers to "chase their joy". I love that expression! My workshop is about helping writers do just that in prep for NaNoWriMo. NaNoWriMo is an ignition starter for your writing, no matter what your goals or what you are writing (i.e. memoir, short stories, etc).
UPCOMING WORKSHOP: Saturday, October 27, 10am-3pm, Central Carolina Community College, Pittsboro
How to Level Up Your Writing Life
Do you want to write faster? Do you want to write better? These goals are not in contradiction with each other! This workshop will teach you some fun ways to "hack" your brain to support increased productivity, outwit pesky inner critics and unleash your inner storyteller.
This workshop will help both discovery writers (also known as "pantsers") and writers that outline find new ways to approach their work.
How to Level Up is also geared for writers wanting to try National Novel Writing Month (NaNoWriMo). We'll spend time talking about how to best prepare for NaNoWriMo and how you can produce a 50,000 word draft in a month.
We'll spend time exploring new ways to combat what stops us from writing including: procrastination, perfectionism, imposter syndrome and feeling overwhelmed with creative ideas. We'll explore how other successful writers have found ways to write faster and better including Austin Kleon, Chuck Wendig, Jake Bible and Rachel Aaron.
This workshop is about busting through our own self-imposed limiting beliefs about our writing life.
Writers of every level, genre, and background welcome.
And, of course, there will be door prizes!
Register here
A week ago, I sold my first microfiction story called, 'What the Slots Hold' about Lady Luck. It's 300 words.
Most of my fiction tends to veer long. It was thrilling, a few years ago, when I started writing longish short stories (i.e. 7,000 words), as before that all my work was 10,000 words or more. It's much harder to find paying markets for short stories over 7,000 words and novellas. The sweet spot for many publications is between 3,500-5,000 words.
Earlier this year, I discovered Jake Bible's Writing in Suburbia podcast which I highly recommend. Writing in Suburbia is geared toward pro-writers, but is chock-full of great information for writers at all levels. I say a bit more about the podcast here and also review one of Bible's novels.
One of the features that he hosts on his website is 'Friday Night Drabble Party'. Drabble was a new term to me. A drabble is a 100 word story. He writes a new one just about every Friday. I enjoy reading his drabbles and that got me interested in microfiction.
I didn't believe that I could write a drabble, or rather a good drabble. But, I decided that such a belief was really limiting. What was it based on anyway? I had never even tried to write a compressed story. So this spring, I challenged myself to write several drabbles a week for fun. I read a lot of micro and flash fiction and got very inspired. I got into a rhythm with writing drabbles and thought some of them were good enough to submit. I submitted several and then recently wrote "What the Slots Hold".
It's being published by the editor Matthew Wayne Selznick, creator of Thing Magazine. This literary magazine pays writers and publishes microfiction, poetry and creative nonfiction. The magazine is delivered via email. So, I'd love it if you'd consider subscribing soon for the upcoming issue released on Tuesday (the issue that my story will appear in), and also support this new little magazine. It's free to sign up (and you can always cancel, if you don't like it)!
What's in it for you? One: You'll discover some writers whose work you may love. Two: It's a paying market, and if you're a writer, you'll get a feel for what Matthew is looking for. Three: Reading this issue may inspire you to take a look at some of the longer pieces you've written and see if there is a microfiction (or nonfiction) nugget that is just waiting to be discovered, polished and submitted to Thing or other markets. There are numerous markets that are looking to purchase flash and microfiction.
signup here: Thing Magazine
I'm grateful that I got introduced to drabbles through Jake Bible's podcast and website. I never thought I could write microfiction, but I worked on that self-limiting belief and here we are! I hope you are busting through some of your self-limiting writing beliefs, too. Because really, what are they based on anyway? Fear, lack of experience, habit? Breaking through a self-limiting belief tends to reward us with more confidence and possibility.
Over the year, I've become a fan of Jake Bible's 'Writing In Suburbia' podcast. Writing in Suburbia is geared toward pro-writers, but is chock-full of great information for writers at all levels. The podcast is irreverent and speaks to the less glamorous side of the writing life (e.g. embracing housework chores of the day). Jake's a prolific writer across many genres. He typically writes a novel a month. You read that right, a novel a month!
I decided to read his fiction and started with Blood Cruise, since I rarely get an opportunity to read thrillers. The title and cover art immediately hooked me.  
I enjoyed this book quite a bit. What's not to like? There's something for everyone: action/adventure, mystery, intrigue, horror and a little science fiction. Bible keeps the pace going at an incredible speed. He achieves this through the use of zippy and effective dialogue that reveals character, short chapters and excellent plotting.
The set-up starts off pretty simply: Ben Clow thinks he is going on a short vacation on a private cruise with Maggie, his girlfriend and Nick, his friend and former poker buddy. Despite stepping onto a yacht named Lucky Sucker, little does Ben suspect that soon he will encounter gangsters, spies, deep cover agents and other suspicious characters, and a giant, genetically modified, blood-thirsty sea monster. The sea monster is compelling and scary. Bible moved pretty seamlessly through various characters' viewpoints. And, although I wouldn't have minded lingering with several of the characters and experiencing more of their internal thoughts, these issues didn't knock me out of the book. He did a superb job at telling a gripping story with believable and interesting characters. This is a fun read and makes me want to explore more of his work.